Our Medical Technology Research and
Development at a Glance
The Science Behind the Tech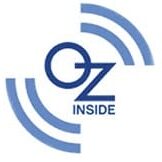 Sustained Acoustic Medicine (sam®) & OZ Inside™
ZetrOZ Systems develops a portfolio of wearable, drug free, non-invasive devices to deliver Long Duration Low Intensity Ultrasound
Thanks to millions of dollars of federal funding, ZetrOZ Systems has developed OZ Inside™, our patented ultra-low impedance ultrasound miniaturization technology, to enable the flexible delivery of sustained acoustic medicine, a new treatment form. It effectively streamlines system architecture and optimizes electro-acoustic signal conduction to achieve peak efficiencies across the entire spectrum of ultrasound outputs.
While the use of traditional therapeutic ultrasound is typically applied in short, high-intensity bursts from large systems, current research indicates that low intensity, long duration ultrasound provides an overall better and sustained solution.
Clinically proven mechnobiologic, long duration ultrasound for the treatment of tendon, muscle and joint injuries
Beyond pain relief, it accelerates the bodies natural healing process
Patient-focused , easy to use and economically sound
OZ Inside™ addresses this new protocol. Not restricted by acoustic power, frequency, or intensity, OZ Inside enables the delivery of sustained acoustic medicine through a wearable device designed for user flexibility.
Peer-reviewed basic science, engineering and clinical publications
Level 1-5 clinical studies on sustained acoustic medicine
Funded by the US Government and Private Foundations to Improve Healthcare