Science Made Simple sam® Pro 2.0
Accelerating Soft Tissue Repair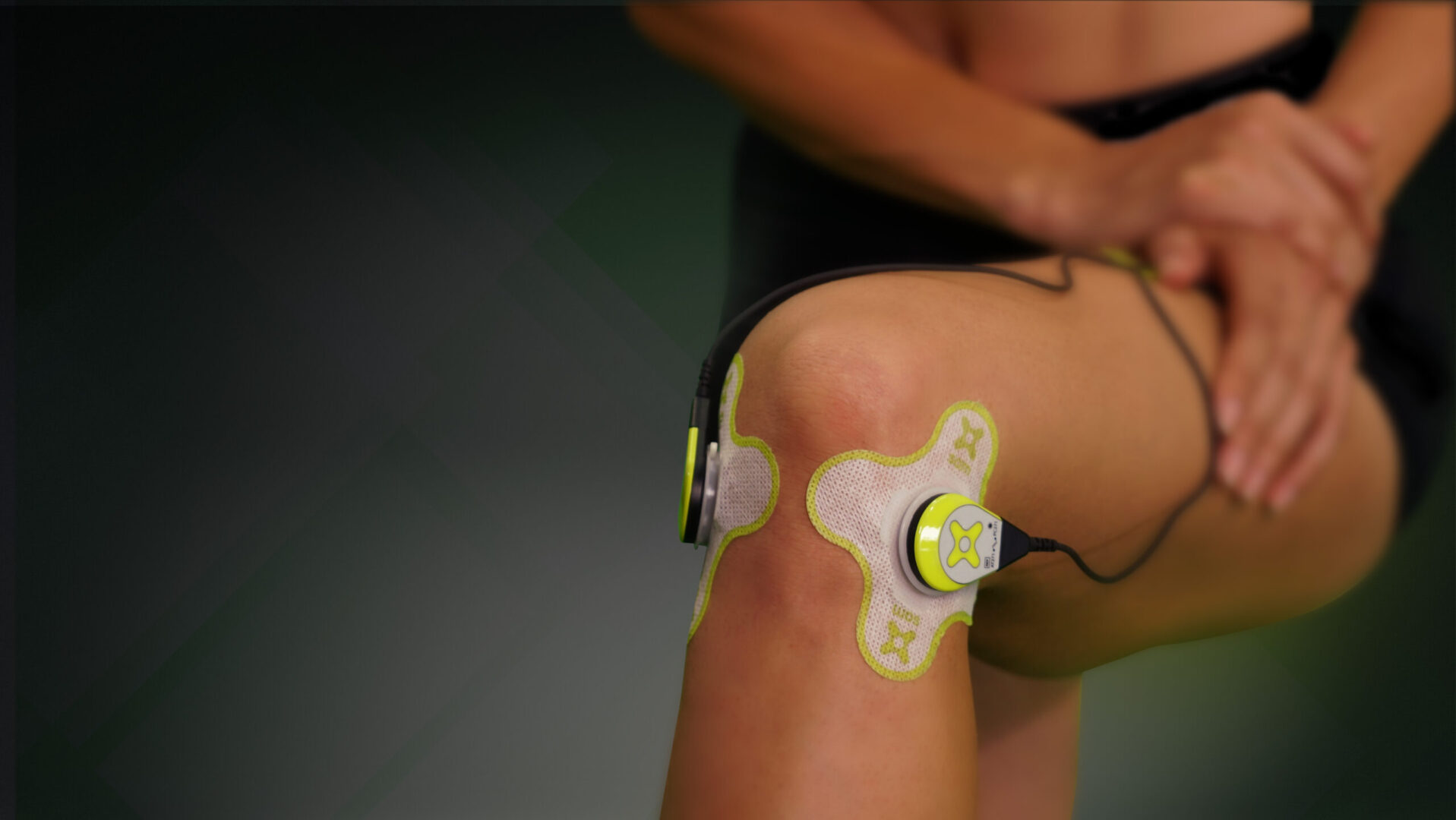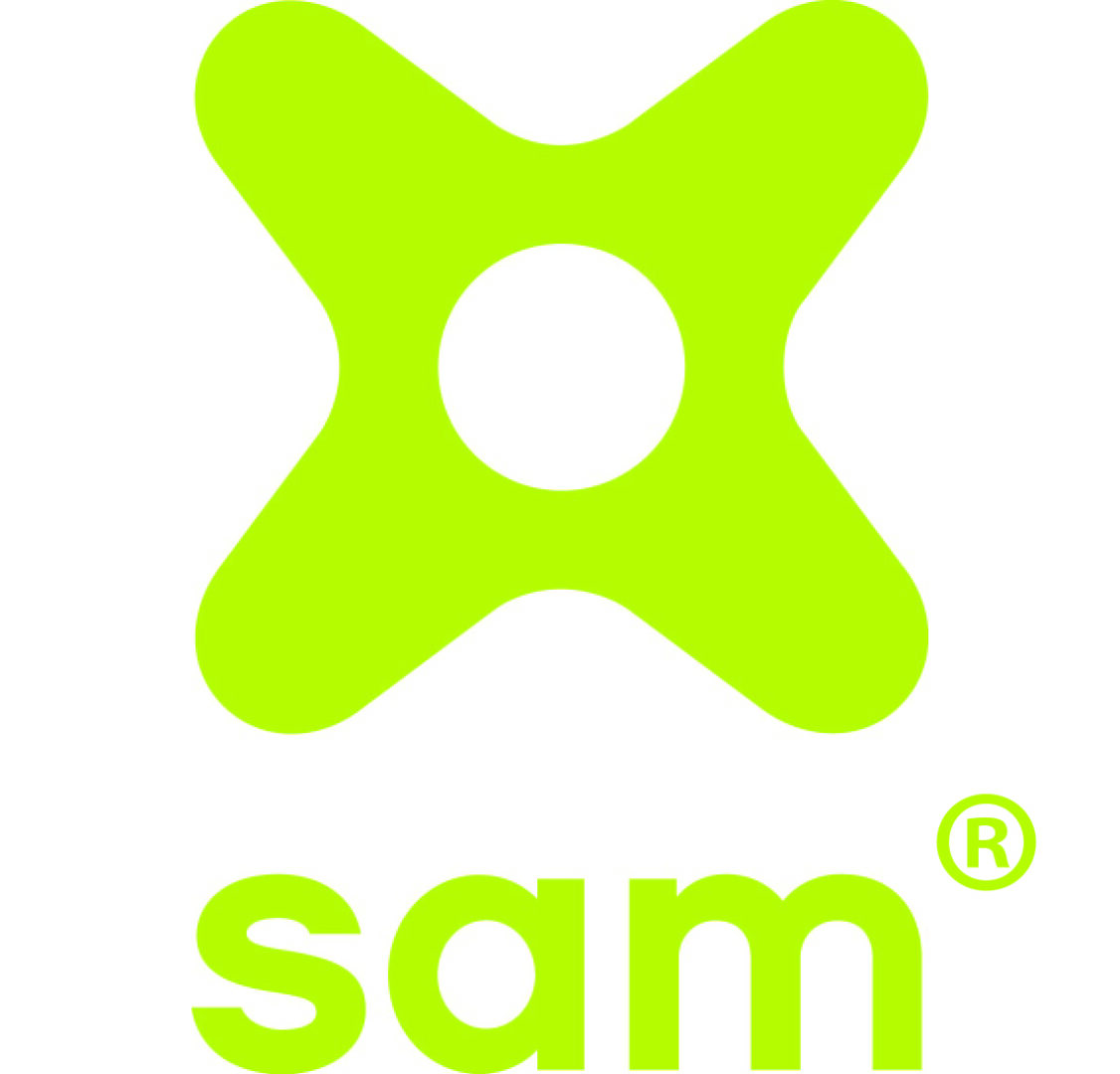 The future of sports medicine. sam® Pro 2.0 is the only long duration low intensity ultrasound device cleared by the FDA for daily home use.
Ready to Learn More About sam®?
Take our free 45 minute educational course for certification of use online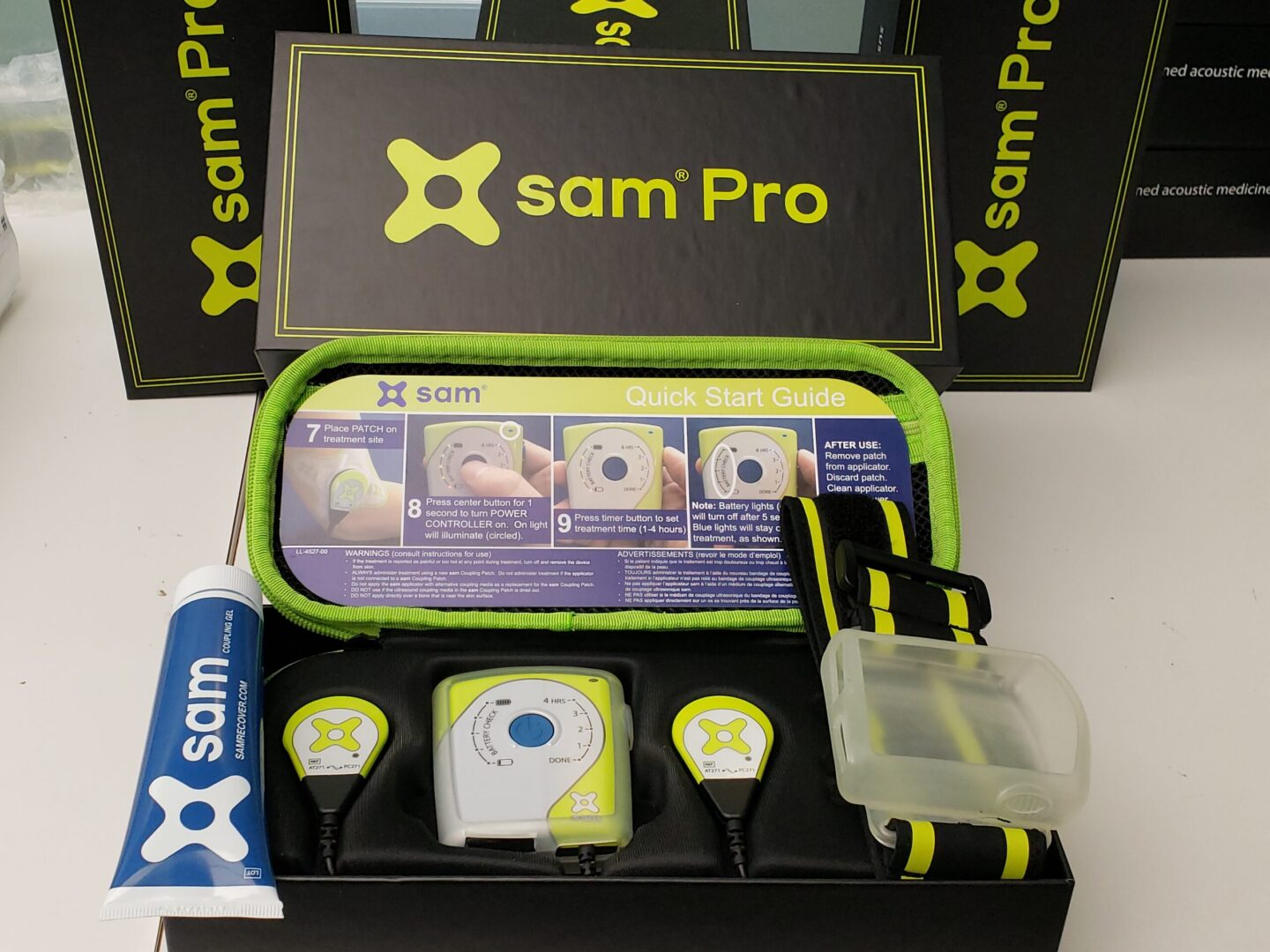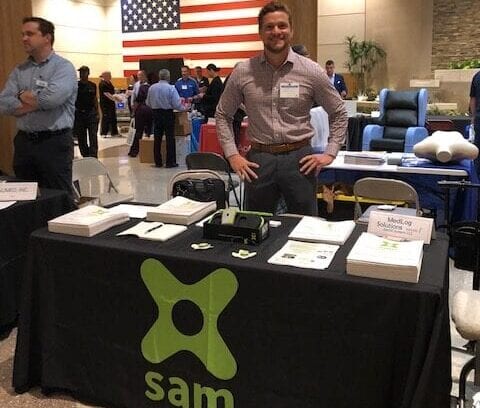 sam® Pro 2.0 is the most advanced wearable sustained acoustic medicine device to naturally accelerate soft tissue repair and reduce chronic pain.
Design innovation and clinical efficacy has given sam® Pro 2.0 the title of only FDA cleared home use long duration ultrasound system in 2020. This innovative medical device has improved ultrasound delivery performance as the hallmark attribute of sam® Pro 2.0. Thermally conductive transfer layers, thermoplastic design, and smart treatment monitoring improve ultrasound delivery performance. Rugged in-mold label housings with key-lock feature between applicator and y-adapter provide easy and secure wire connections.
New custom stretch and hypoallergenic patches feature 3M Science Applied to Life® technology. In addition to improved wear performance, 2.0 patches are easier to use and less messy with the patented gel-capture seals.
The 2.0 device features up to 4x faster rapid capability over existing sam® devices, along with improved ergonomics and button strength. The military-medical-grade housing is coated with a molded label, and each system is uniquely serialized with laser engraving. Additional features include data capture and treatment history monitoring upgrades.
Used successfully by a wide range of individuals who work in labor-intensive jobs and a host of others looking to more effectively manage chronic pain, sam® Pro 2.0 is available by prescription in the US and cleared for medical sale in Europe, Canada, and Asia.
For more information, visit www.samrecover.com