Science Made Simple sam® Pro 2.0
Accelerating Soft Tissue Repair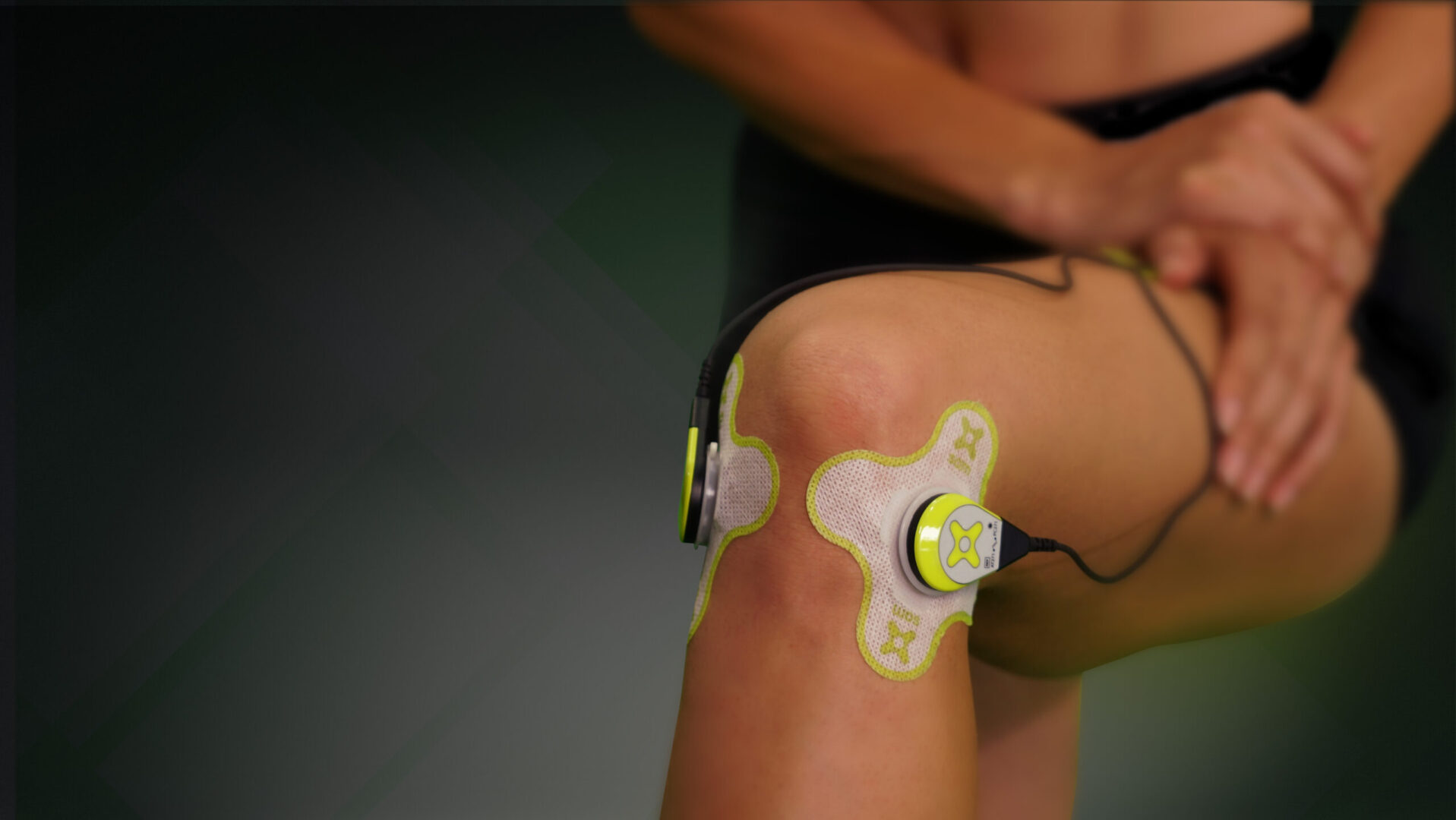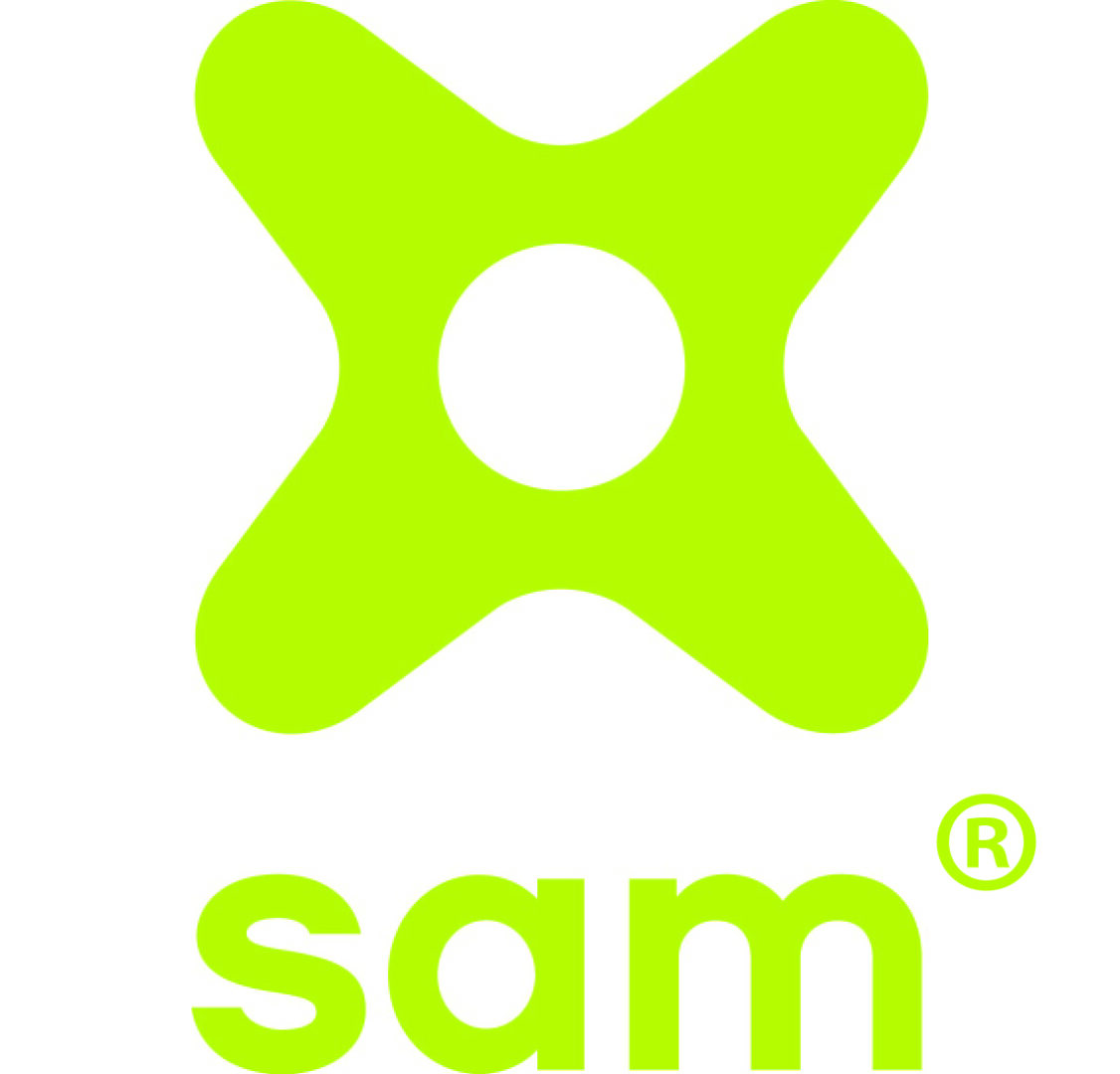 The future of sports medicine. sam® Pro 2.0 is the only long duration low intensity ultrasound device cleared by the FDA for daily home use.
Ready to Learn More About sam®?
Take our free 45 minute educational course for certification of use online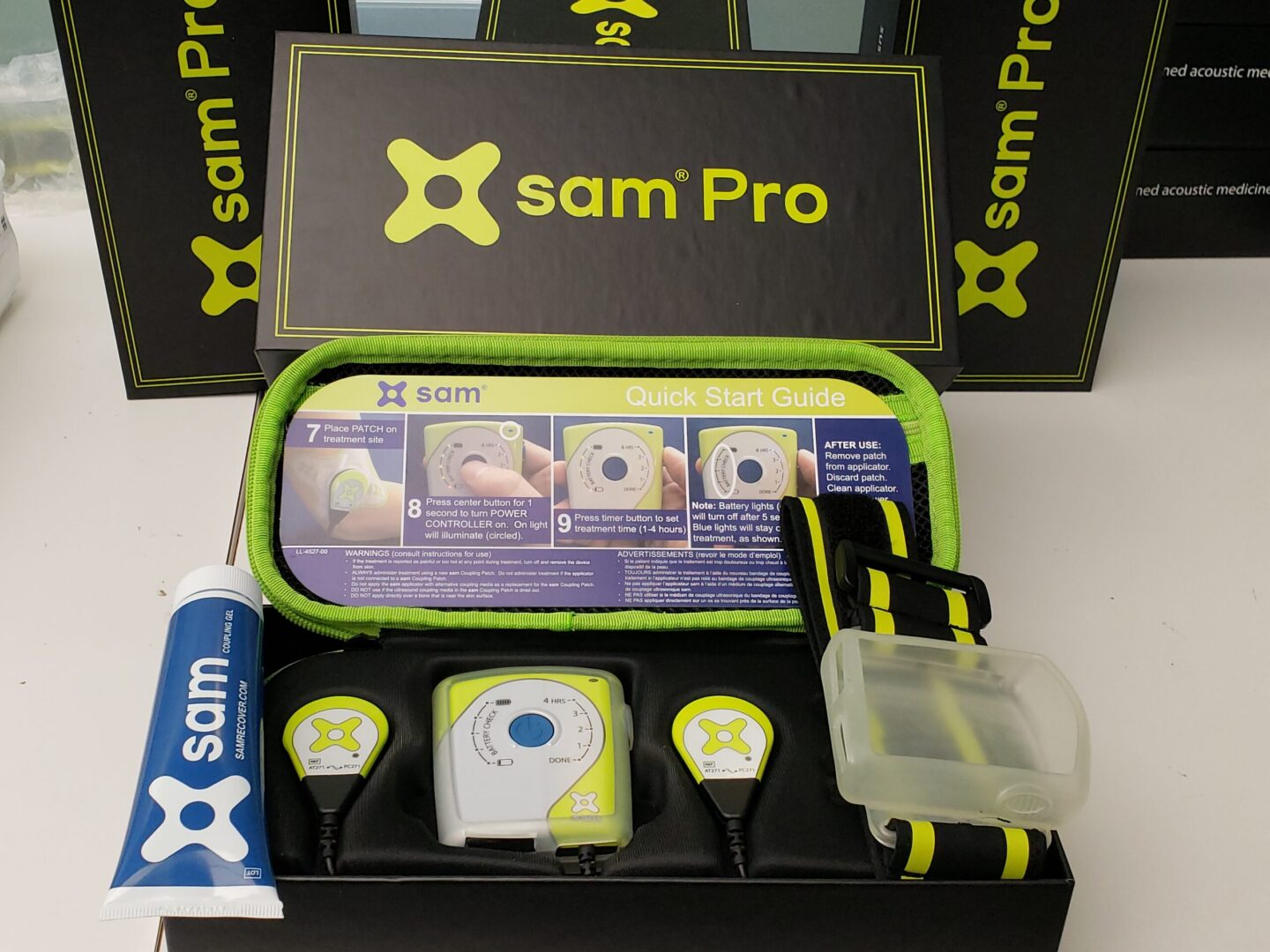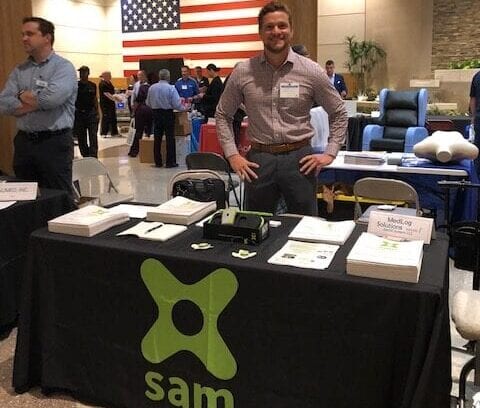 Pain Management Ultrasound Device
Many people suffer from muscle and joint pain, whether they are athletes, work in labor-intensive jobs, or have chronic issues such as arthritis.
No matter what your personal situation is, if you're looking for a great pain management system that you can use at home, consider the sam® 2.0 by ZetrOZ, a home-use pain management ultrasound device.
What's New in the sam® 2.0
You can use the sam® 2.0 every day, and it is the only pain management ultrasound device that is FDA-cleared for this kind of everyday use. The gentle sonic pulses of the sam® 2.0 help to repair soft tissues and reduce chronic pain. The device features:
Hypoallergenic 3M patches
Smart treatment monitoring
Key-lock feature
Gel-capture patch
The sam® 2.0 boasts up to 6 hours of battery life on one charge, so you can benefit from its ultrasound pain relief for hours at a time. The sam® 2.0 is also 4 times faster than other sam® products.
How to Use the sam® 2.0
If you are interested in the sam® 2.0 pain management ultrasound device, speak to your physician or physical therapist. In the United States, the sam® 2.0 is only available by prescription.
If you are a healthcare professional and want to learn more about our sam® products, take our quick online course to get certified.